Honey Soy Glazed Pan-fried Tilapia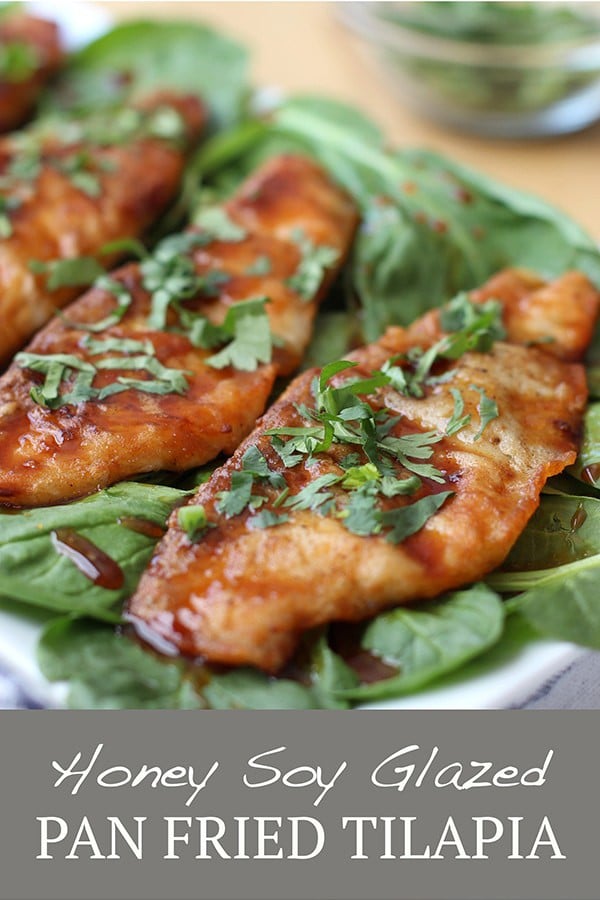 We LOVE this Asian Honey Soy Glazed Tilapia recipe!
Crispy pan-fried tilapia drizzled with this Asian inspired honey soy glaze that is sweet and savory with that can't-put-a-finger-on umami quality, and generously sprinkled with lots of fresh cilantro. NOM NOM NOM!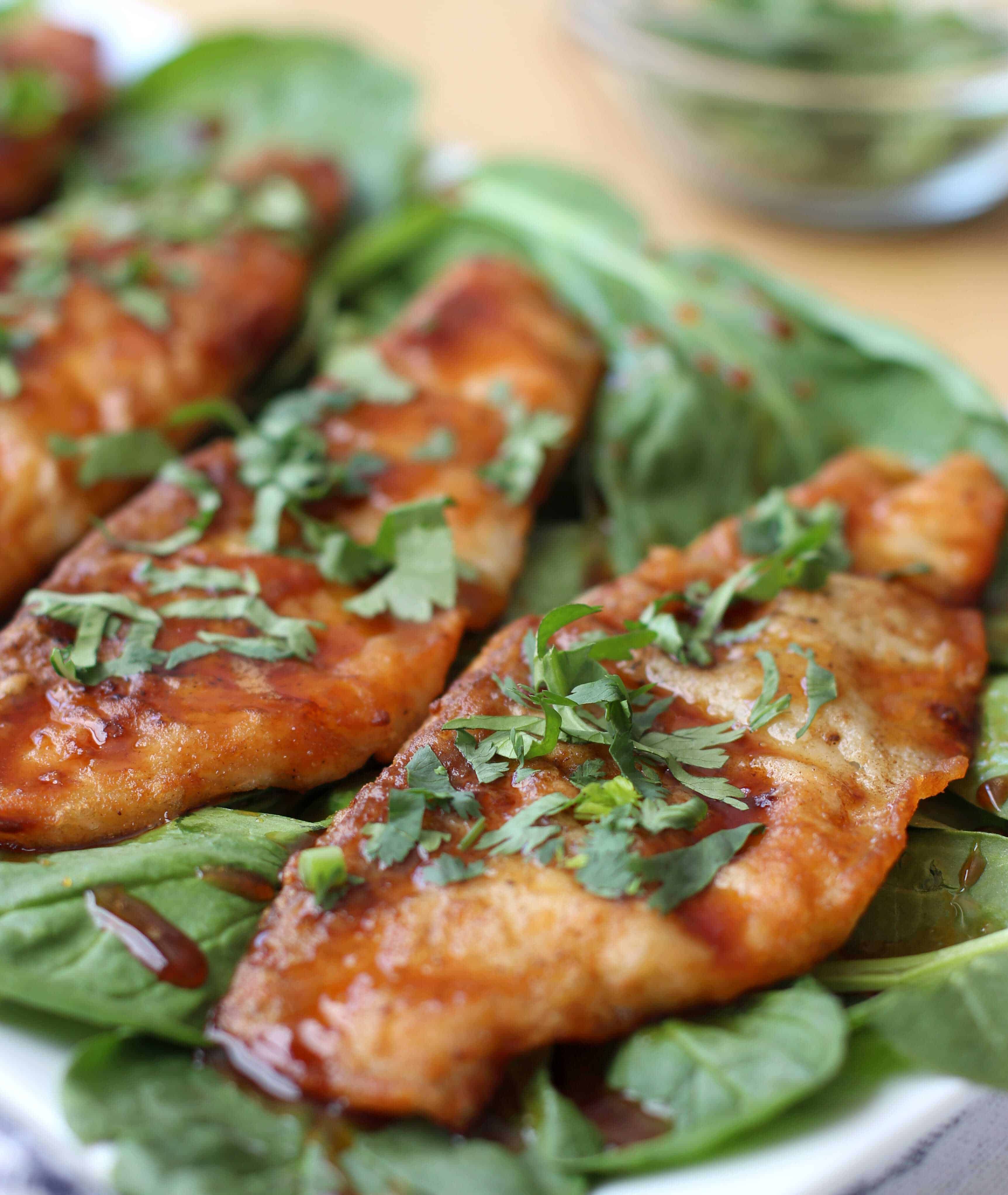 Being born and raised on an island, there are a couple of things my island heart often yearns for…the sound of the ocean, sand between my toes, tropical fruits, and definitely seafood…
Seafood is just not a common "everyday" food in the places I've lived in the last decade. But you can't take the island out of the girl, so whenever I need to satisfy my seafood cravings at home, I make this simple and full-flavored fish dish.
Fresh seafood, along with the Asian inspired ingredients, just brings me BACK.
Which tilapia to use?
When picking out tilapia fillets at the grocery store, I highly recommend not getting a frozen piece of tilapia.
The quality of a fish dish is largely dependent on how fresh the fish is, and frozen fishes (or any other frozen seafood really) is more likely to be less fresh than the non-frozen ones.
Going up to the seafood counter is my preferred option when purchasing seafood.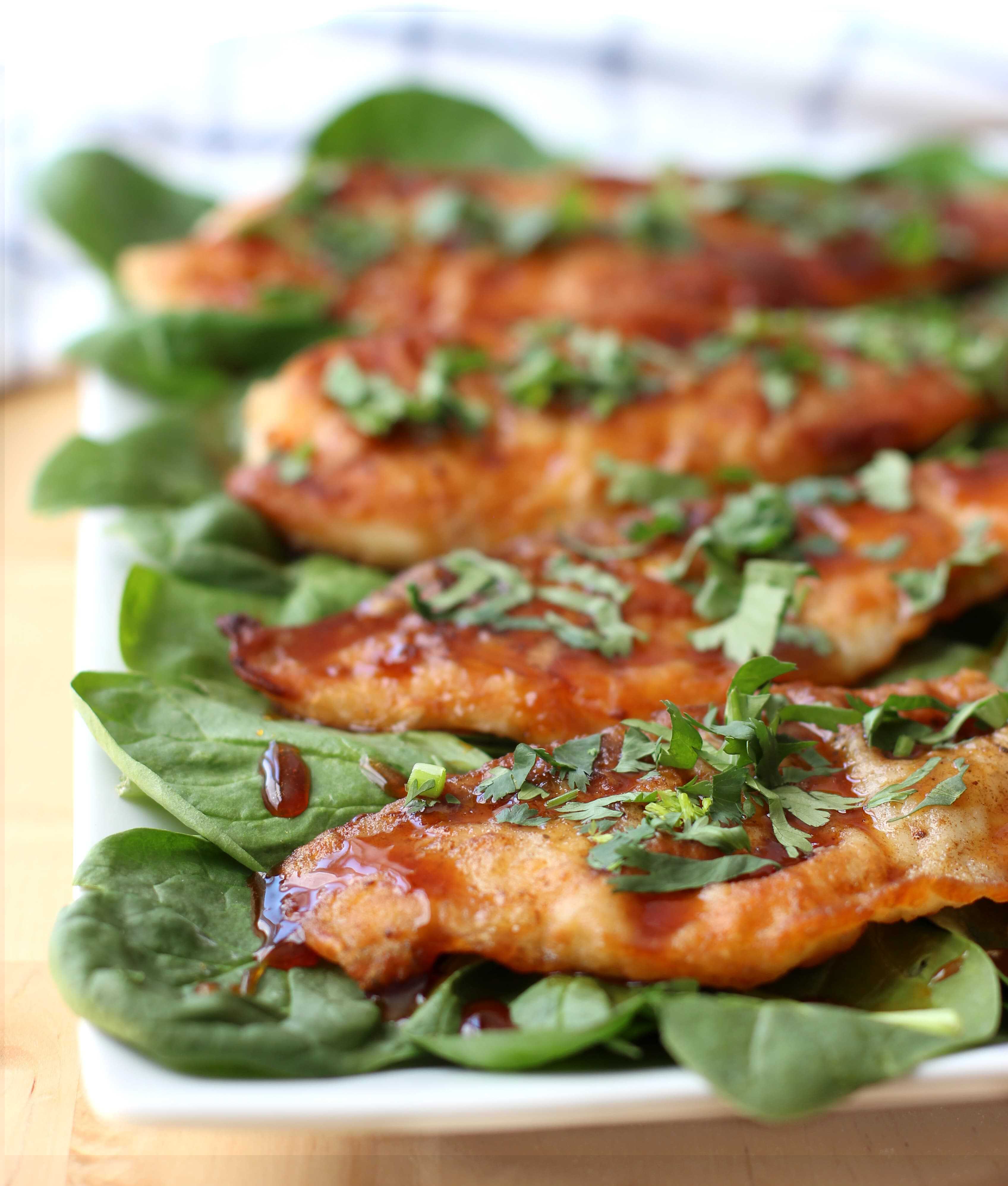 How to make Asian Honey Soy Glazed Tilapia
If you use frozen tilapia, remember to defrost it completely before cooking.
Remove access water on the defrosted tilapia fillets with a paper towel, then lightly sprinkle both sides of the tilapia with salt and pepper.
Sprinkle lightly because the fillets will be drizzled with a salty glaze later on. We don't want to over salt them.
Next, coat tilapia with flour on both sides.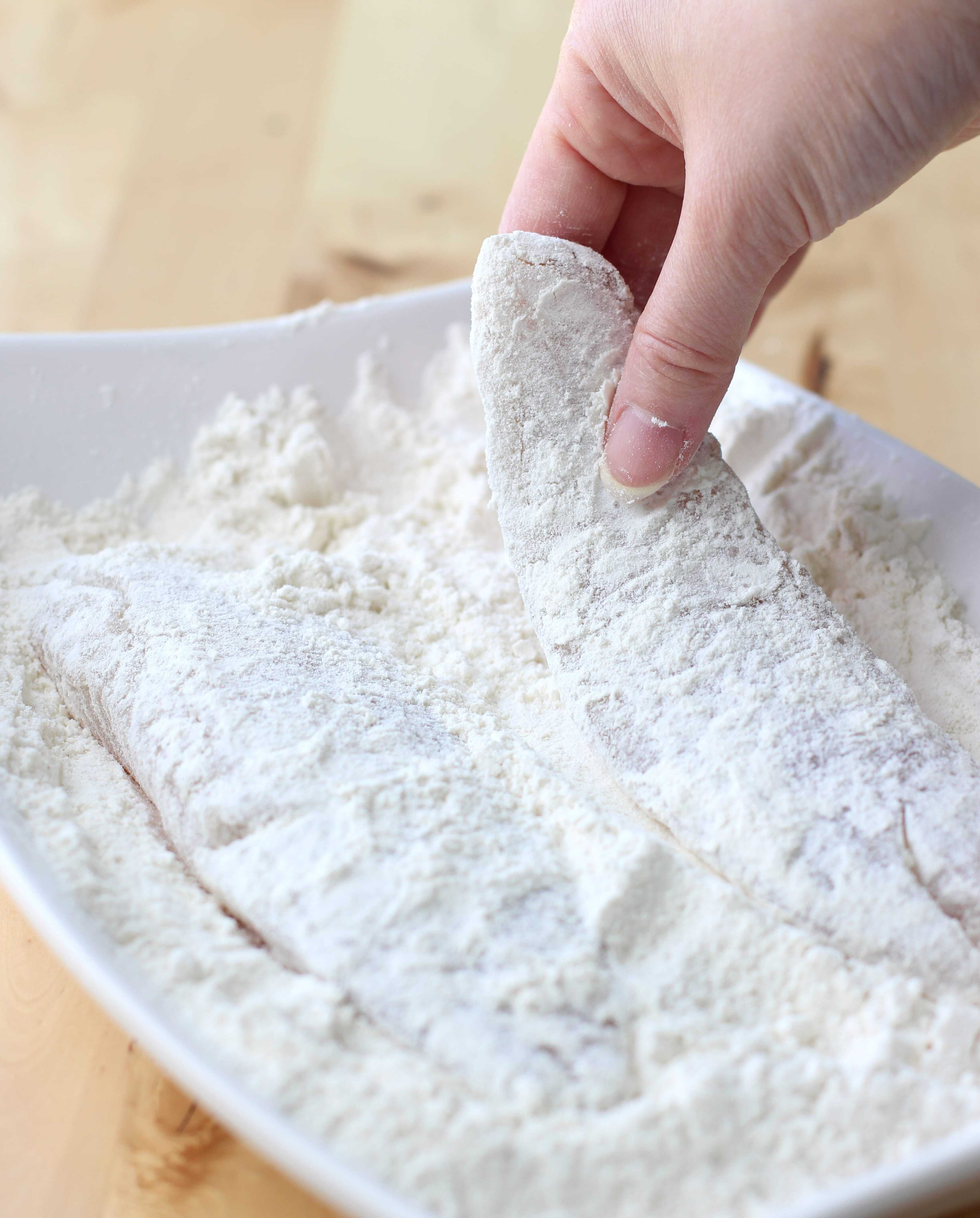 Add some vegetable oil onto skillet, and heat skillet under medium high heat.
Wait until skillet is heated up, then bring tilapia to skillet and pan-fry tilapia.
Cook for approximately 3 minutes on each sides. Cook for a longer time if the tilapia fillet is thicker and lesser time if it is a thinner slice.
Do not overlap tilapias when pan-frying. I had six pieces of tilapia and had to fry them in two batches. When done, set cooked tilapia aside.
The glaze…The glaze!!!
Let's be honest here, I'm pretty crazy about this glaze. I like sauces on a lot on my food, and this sauce is one worth bragging about. Not only does it taste like a million bucks, it is super versatile. Drizzle it onto chicken, shrimp, pork, beef. Seriously, it is quite multipurpose.
In a pot, combine the ingredients below:
soy sauce
honey
Mirin (Japanese sweet cooking rice seasoning) – Mirin is the secret ingredient that gives the glaze that umami flavor. It is used in teriyaki sauces, tempura dips, and a lot of Japanese cooking. You can find it at most regular U.S. grocery stores in the Asian aisle.
ginger powder
garlic powder
Do not skip any of the ingredients to give it the full, gorgeous, complex flavor it deserves! You won't regret it.
Bring it to a boil and then let it cook under medium heat for ~4 minutes, or until liquid thickens and become "glaze-like".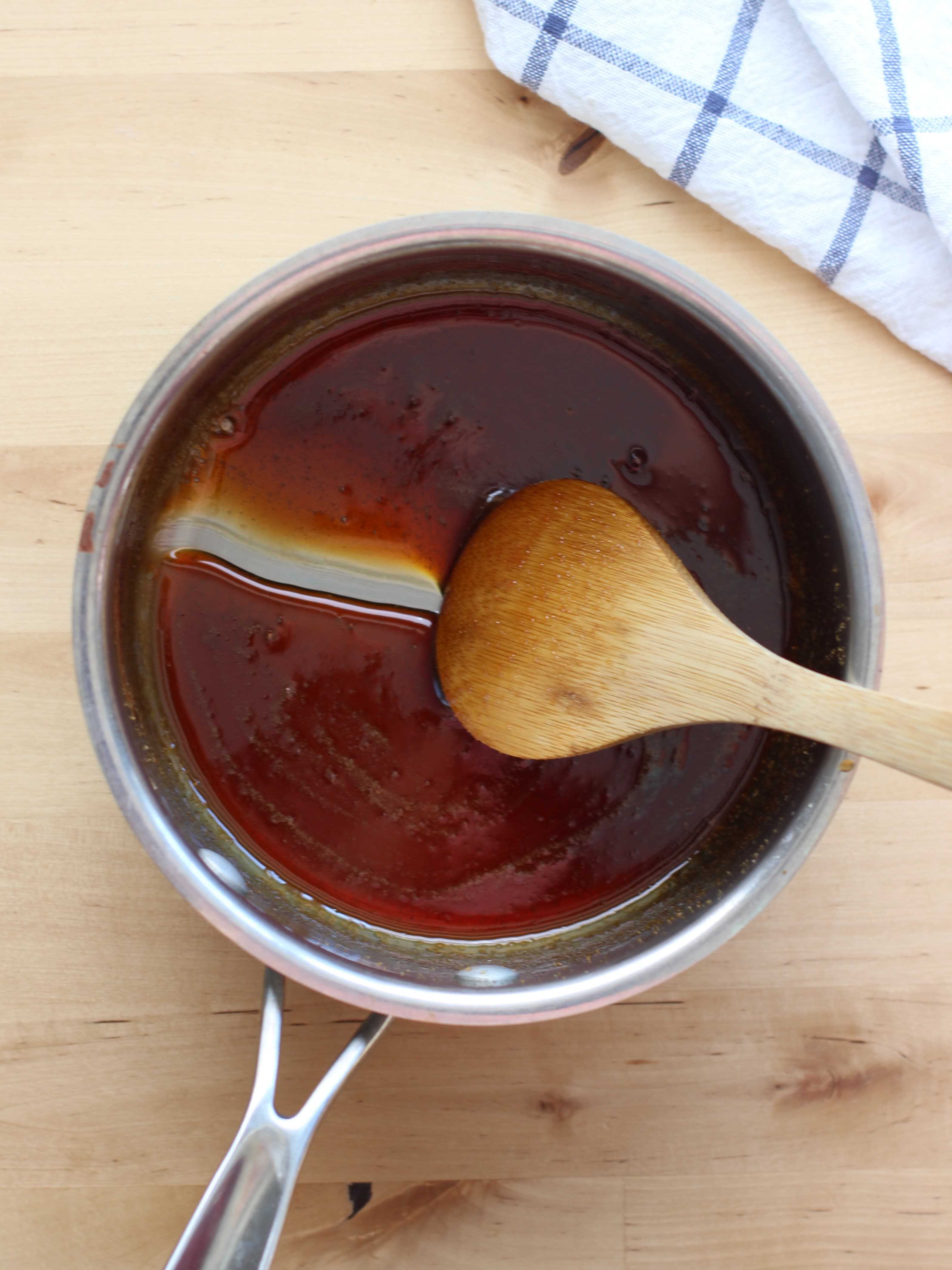 Next, lightly drizzle the glaze onto fried tilapias.
It is a glaze, so keep in mind it is thick and INTENSE in flavor.
In other words, a little goes a LONG way 🙂
Depending on how much glaze you like on your fish, you may or may not need all of the glaze prepared.
So go slow to prevent over-salting your fish!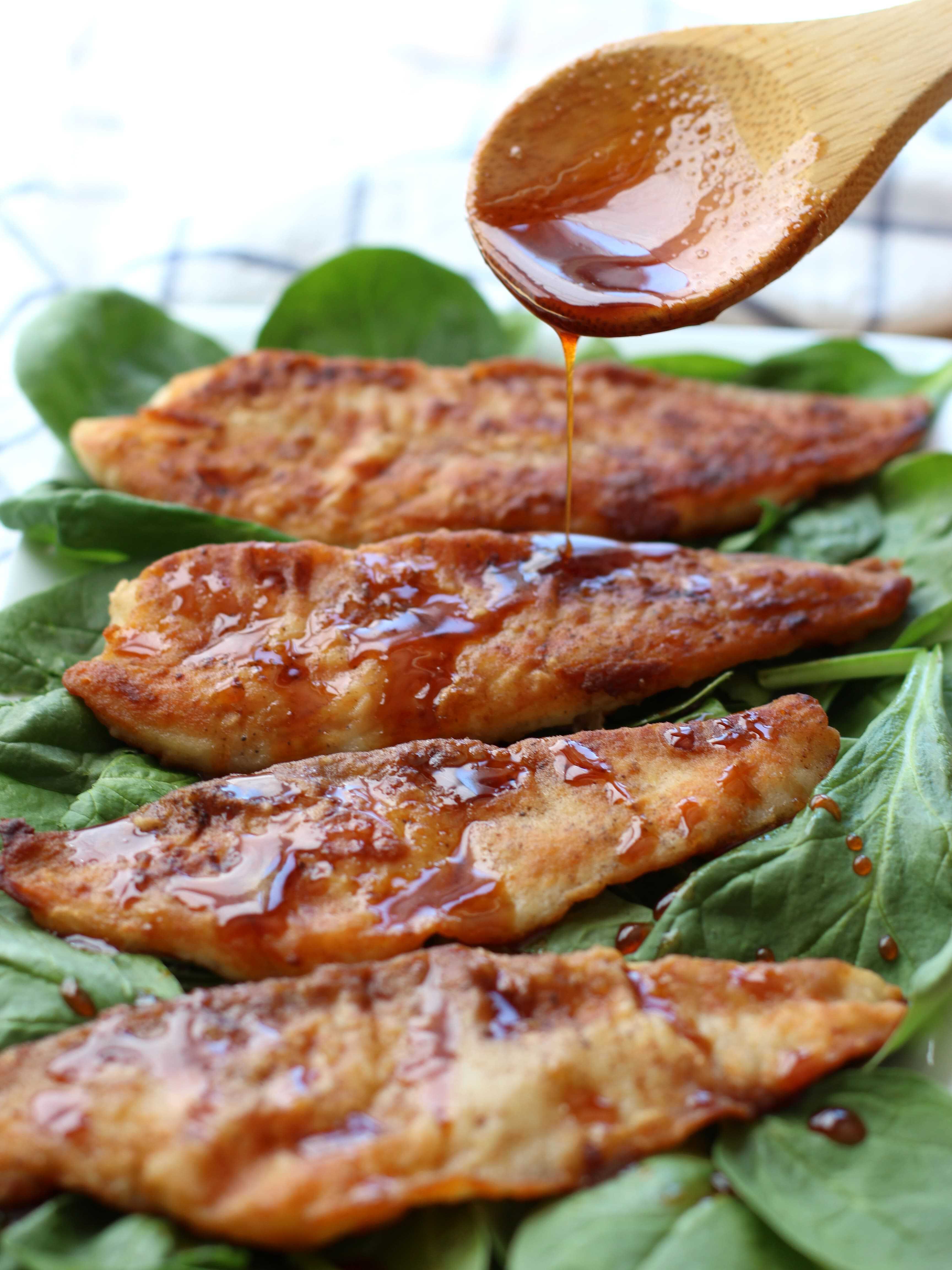 So far we have the crispiness from the tilapia (thank you flour-coating), the sweet, savory, umami glaze that is just to die for.
Lots of flavors and textures already, but we are not stopping here!
The last, and equally important part, is to sprinkle on a generous amount of chopped cilantro.
That's right, cilantro gives it a fresh burst of freshness that goes tremendously well with the soy-based glaze. SO DARN WELL.
I love this part to pieces.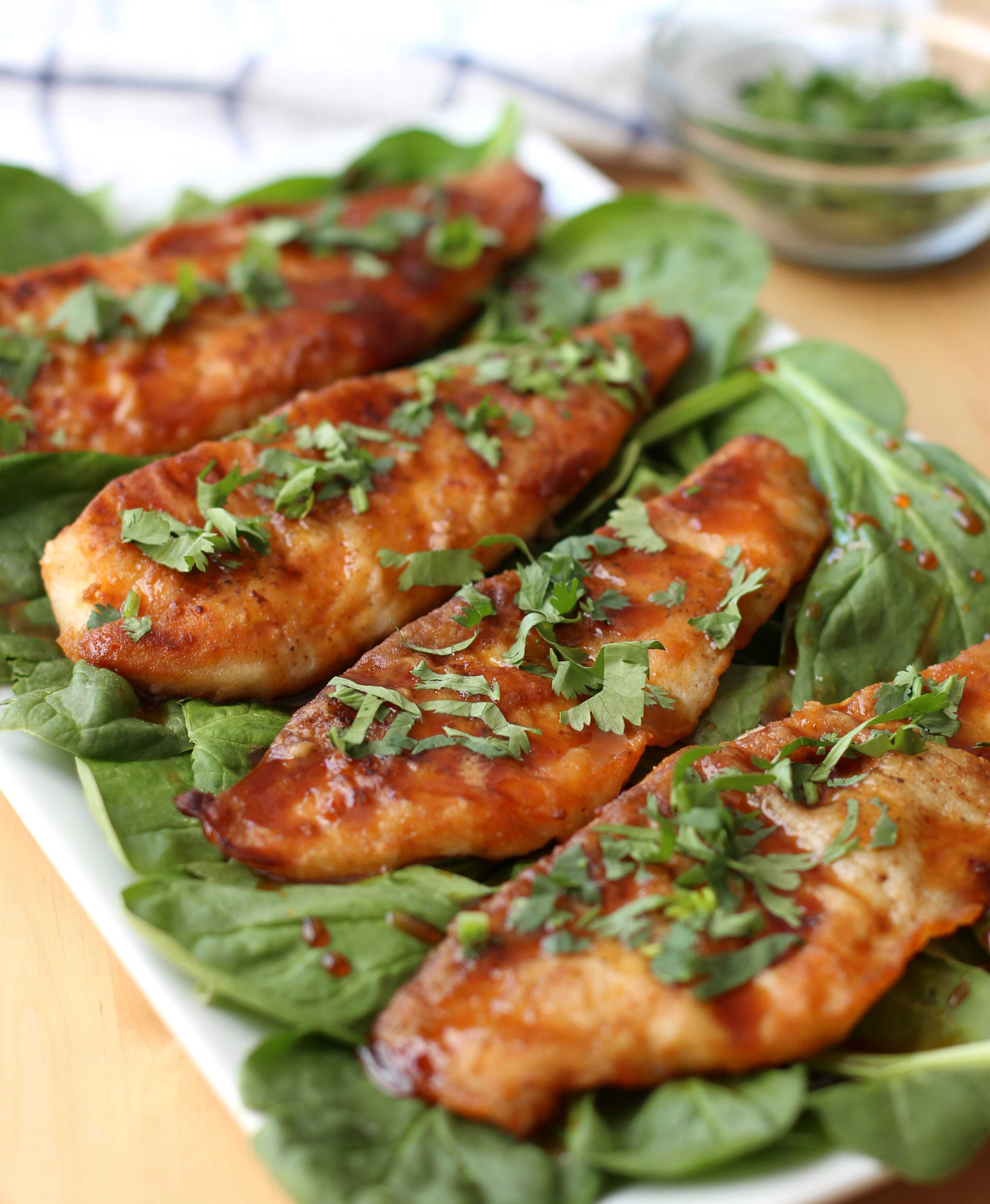 This recipe is best suited using a white flaky fish and you can absolutely use other white flaky fish, such as red snapper, rainbow trout, sea bass, flounder etc.
This simple, healthy meal takes very little time to make (25 minutes!!) and is perfect for a lighter summer fare. I
t also makes my seafood heart happy every single time I make it.
And thoroughly satisfied. 🙂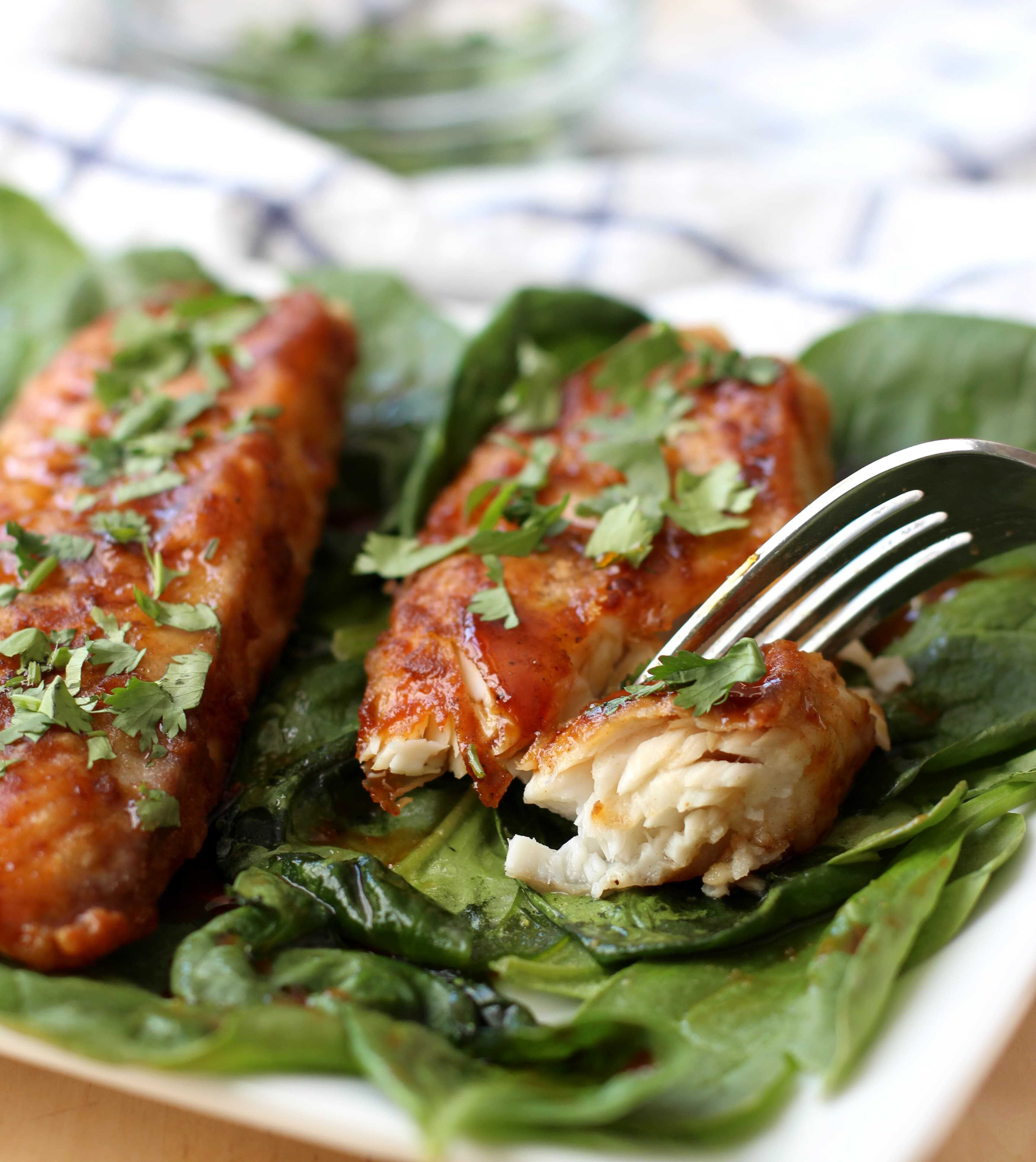 Serve this with plain white brown rice, or try this Easy Mixed Vegetable Rice, and a vegetable side. This simple Brussel Sprouts Stir Fry or Garlic Edamame are yummy veggie sides that will go extremely well with it!
DID YOU ENJOY THIS RECIPE? Please comment below and give us a 5-star rating! This will help others find this recipe on Google and Pinterest. We very much appreciate your help! 🤍
Other Tilapia Dishes
I do love me some tilapia! Check out some of my other favorite ways to prepare this white, flaky fish! ENJOY!
Other Asian Inspired Recipes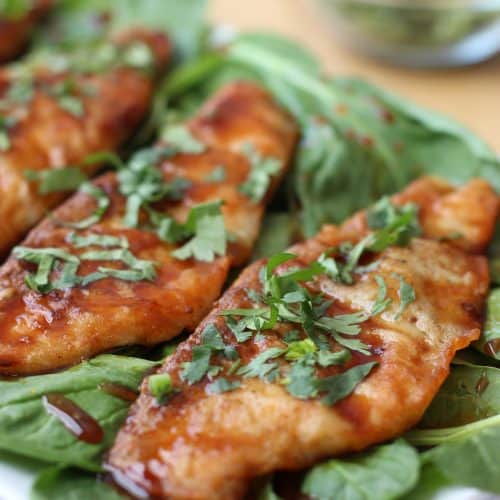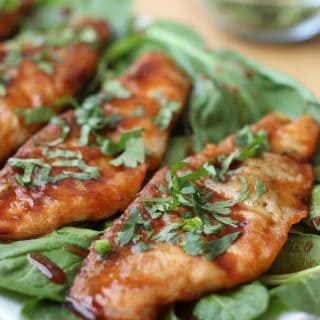 Honey Soy Glazed Pan-fried Tilapia
A simple and delicious Asian-inspired fish recipe! Crispy tilapia drizzled with a sticky, oh-so-good honey soy glaze, topped with lots of chopped cilantro.
Print
Pin
Ingredients
1

lbs

tilapia

3/4

cup

all-purpose flour

3

tbsp

soy sauce

3

tbsp

mirin

2

tbsp

honey

1/2

tsp

ginger powder

1/2

tsp

garlic powder

vegetable or canola oil

2

tbsp

chopped cilantro
Instructions
Coat defrosted tilapia with flour on both sides

Heat 1-2 tbsp of oil in a large skillet under medium heat. When skillet is heated up, add tilapia to skillet and cook for about 3 minutes on each side, or until done. Set aside. Do not overlap tilapia when frying. Cook in two (or three) batches if needed.

In a small pot, bring to boil soy sauce, miring, honey, ginger powder and garlic powder. Once boil, continue to cook for ~4 minutes under medium heat, or until the sauce thickens slightly. Cook sauce until consistency is glaze-like.

Drizzle glaze onto fried tilapia. (See Note 1) Generously garnish tilapia with chopped cilantro.
Notes
Note 1: Glaze is thick and intensely flavored, so a little goes a long way. Adjust amount drizzled onto fish accordingly. May not need all of the glaze prepared.
Nutrition
Calories:
340
kcal
|
Carbohydrates:
44
g
|
Protein:
36
g
|
Fat:
3
g
|
Saturated Fat:
1
g
|
Polyunsaturated Fat:
1
g
|
Monounsaturated Fat:
1
g
|
Cholesterol:
76
mg
|
Sodium:
1216
mg
|
Potassium:
547
mg
|
Fiber:
1
g
|
Sugar:
16
g
|
Vitamin A:
18
IU
|
Vitamin C:
1
mg
|
Calcium:
25
mg
|
Iron:
3
mg