This post may contain Amazon or other affiliate links. As an Amazon Associate I earn from qualifying purchases at no additional cost to you.
Welcome to Joyous Apron's very first My Favorite Things: 10 Holiday Gift Ideas for the Kitchen!
I don't know about where you are right now, but it is cold outside today. Brrr….Yes, it is cold in Austin, Texas. We had snow a day ago…first time in ten years! I have become weak since my days living in the midwest. It is cold, and I don't want to be outside shopping. I'd rather read product reviews on the internet, hit "buy", and let Mr. Delivery Guy deliver Christmas presents to my door. So if you are like me, go ahead and curl up under a warm, fluffy blanket, grab a cup of hot chocolate, and just sit back, relax and watch me tell you about gift ideas for the kitchen that you can gift to your people…or yourself. 🙂
These are a concoction of useful, fun, unique, practical, not so practical items that I love, have, wish I have, cannot imagine not having. In short – they are fabulous. If you love food, and love to make delicious food, you (or the recipients of your gifts) will love these. Enjoy!
If you have been reading my blog, you would have realized I have a strong affinity towards my wok. This is a flat bottom wok, so perfect for both gas and electric stoves. The best thing a wok does is it retains heat very well, which is so important for making stir fry dishes. Check out how to use this wok to make stir fry dishes like stir fry beef and sautéed brussel sprouts.

Superman Ninja Blender/Food Processor
If I can name any kitchen gadget 'Superman', this would be it. This thing is a blender, food processor, dough mixer, AND single serve blender (Translation: life-saver on busy mornings!) Use the single serve blender to make my super quick and yummy smoothie. I am convinced that one day this thing might just make ice-cream and fight crimes. If I yap more about it, it might lose its charm. So I'll let this thing tell its own story. Click on the link and check it out yourself.
Everyone needs a smiley face next to your kitchen sink. 🙂
Air Fryer
Did you know you can fry food with high heat air, instead of high heat oil? Welcome to the 21st century, where technology rules. It connects us, it makes the world a smaller place, and now, it makes food taste like greasy food, without the grease. I don't know about you, but that is like a dream come true. Don't judge.
Every household where I grew up had a rice cooker. Not all had microwaves, not all had ovens, but everyone had a rice cooker. I was a junior in college when I moved into apartment style housing, and one of the first kitchen gadgets I bought for myself, was a rice cooker. Zojirushi is a Japanese brand that makes amazing rice cookers. This has settings for sushi rice, regular rice, porridge, and also acts as a steamer. It makes making rice a total walk in the park, and cooks it perfectly.
What is better than a casserole carrier? Answer: A casserole carrier that can carries two casseroles! Ha. I cannot tell you how many times I've almost dropped my casseroles carrying them to potlucks. Clumsy is my middle name. I've mistaken toothpaste for hydrocortisone cream and had to call poison control, as an adult. Bottom line is, I need all the help I can get. And help, this casserole carrier has provided, as Yoda would say.
I love me some hot tea in the morning, afternoon, evening, at night before bed, winter, fall, spring, and yes even the summer. Tea junkie = me. This thing retains water at the temperature you set ALL THE TIME, and no, it does not take up much electricity at all. So whenever you want hot water, boom, you've got it. Say bye-bye to waiting on the kettle to boil. Having hot water at hand also provides the convenience of washing and sanitizing baby bottles and other kitchen/households gadgets.
We are huge garlic eaters around here. My husband and I buy pre-peeled (but fresh) garlic and use them excessively in everything. Therefore, a garlic press is a must. You will never need to mince garlic, or worse, smell it on your fingers 24 hours later, again. You are welcome!
My favorite dessert in the whole wide world is ice cream. I told my husband (then fiancé) that I wanted an ice cream bar instead of a wedding cake for our wedding. He was slightly disappointed. He loves cake, and I do too, but not more than ice cream. This ice cream maker is what we have today and it makes the most beautiful ice cream.
One of my favorite things to put ice cream on is crepes. I. Love. Crepes. It's like pancakes, but thinner, and can be topped with sweet or savory items. Crepe cakes have also become increasingly popular and it is probably my favorite cake ever. Crepes can be made on a skillet, but if you love crepes and want to make it regularly this makes the process so much easier.
What gadgets are you loving in your kitchen? Share with us in the comments below!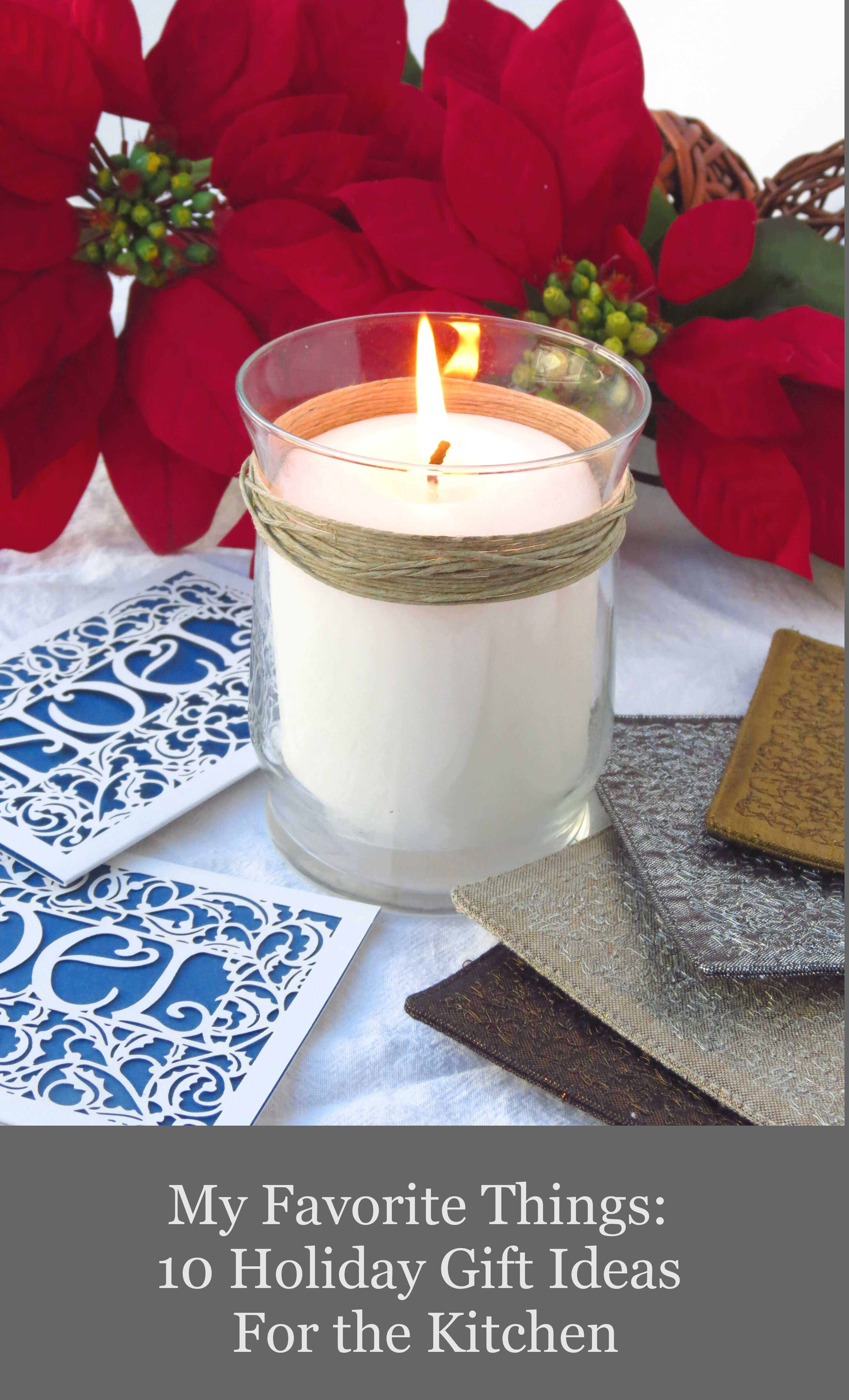 * Disclaimer: All the opinions on this article are mine. I only recommend items I truly believe in, and I would make the same recommendations to my family and friends. I do get a small referral fee, at no additional cost to you, if you purchase items via the links. Thank you so much for reading and supporting Joyous Apron!